Is Fiberglass the Best Batt Insulation for Soundproofing?
By Gregory A Seely ~ Updated 18 November 2021
As an Amazon Associate I earn from qualifying purchases
Fiberglass insulation is a popular choice because it is cost-effective and easy to install. However, there are many other types of insulation that might be better for soundproofing a room.
Let's discuss the different types of batt insulation to see which is the best soundproofing material.
As good as fiberglass insulation is for soundproofing, have you ever wondered if it's the best material to get the job done? To learn more, see our guide to the best soundproofing insulation.
Best R-Value Insulation for Soundproofing
In the description for an insulation product, you will find an R-value listed. This R-value is the measure of how well a barrier can resist the conductive flow of heat.
The R-value is commonly confused as a measurement of soundproofing, but an STC rating is much more accurate for that purpose.
When calculating R-value, you multiply the temperature difference between two sides of the barrier with the area of the sample and how long the measurement took place. Then this number is divided by how much heat was lost. This is not the best system for measuring how well a material can block sounds.
An insulation with a higher R-value performs better than one with a lower R-value. However, this is a measurement of heat rather than noise.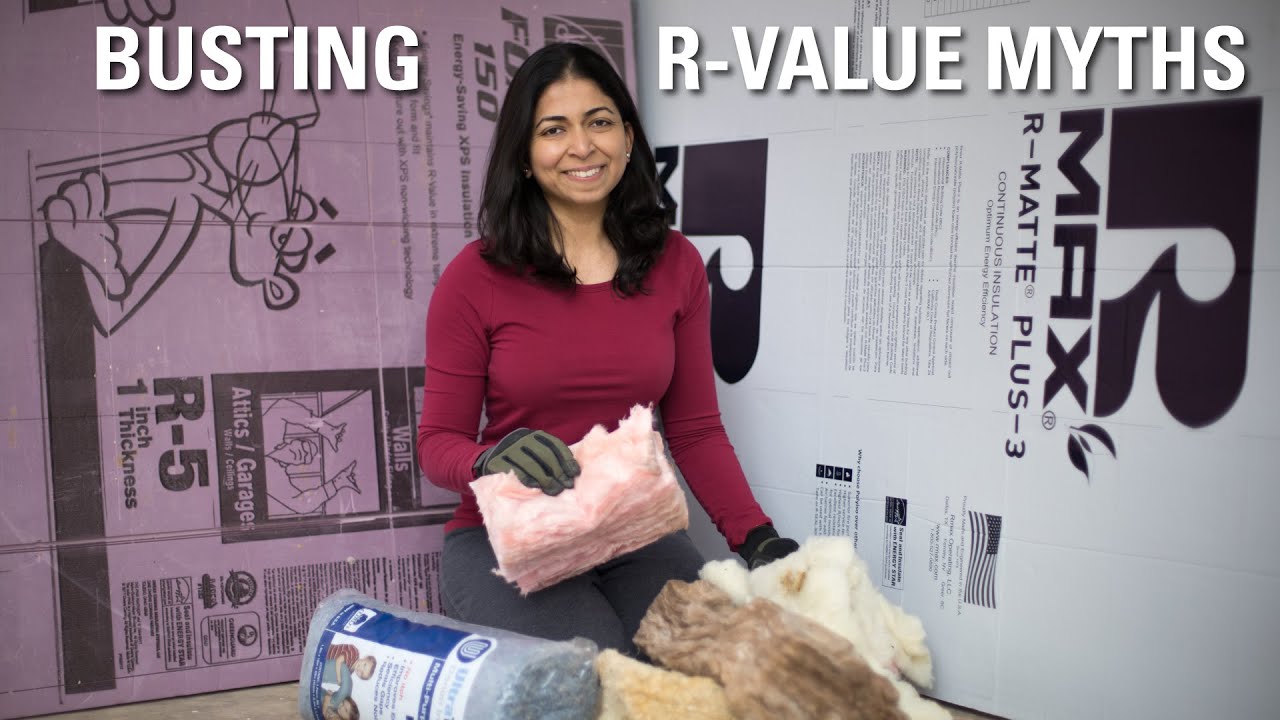 What is an STC Rating?
The STC rating, or Sound Transmission Class, is a more accurate measurement of how well an insulation can absorb or block sound waves. This value will indicate how well a barrier can reduce airborne sound.
STC ratings are calculated by determining the sound transmission lost at different frequencies. An insulation with a higher STC rating will be more able to block noise. Generally, an STC rating higher than 40 is a good value.
With a 40 STC rating, loud speech can be heard but is not easily understood. As the STC rating increases to 50, loud sounds become fainter. Any STC rating at 60 or higher will be a fully soundproof material.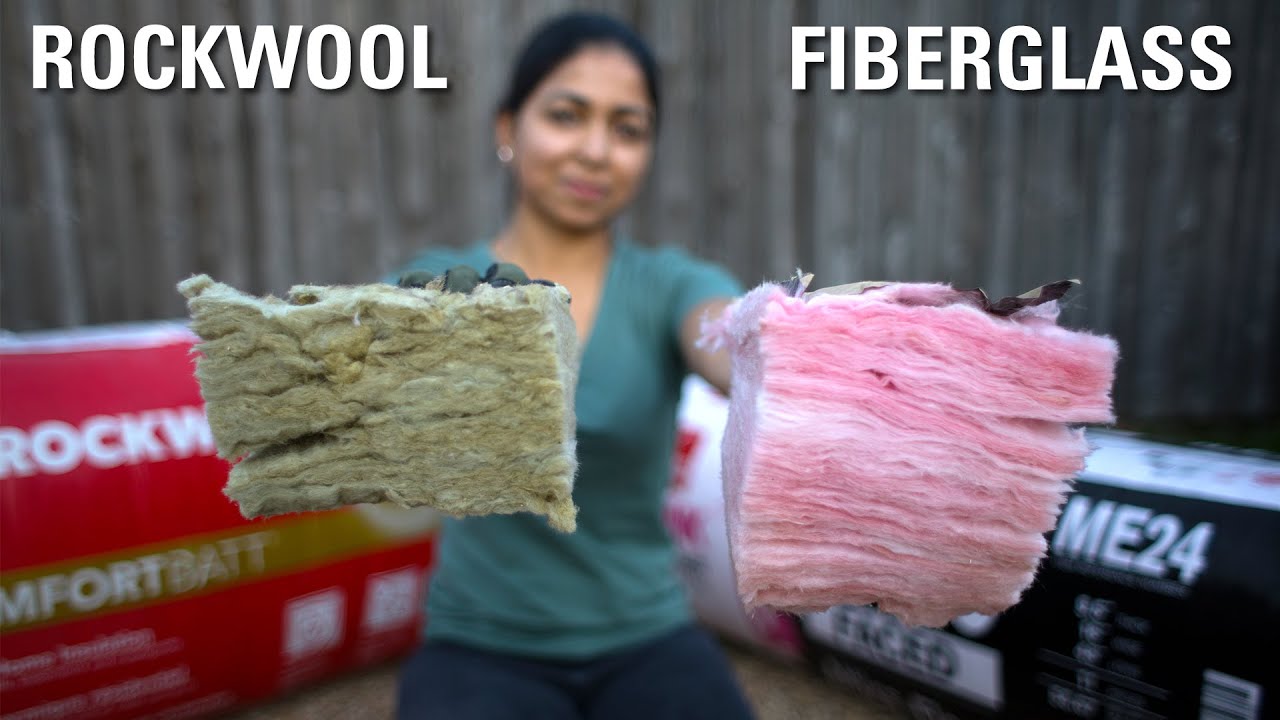 Is Fiberglass Insulation Good for Soundproofing?
Fiberglass insulation is the most popular type of insulation. The main components of fiberglass insulation are sand, soda ash, limestone, and recycled glass. This material is cheap, easy to install, and performs well in many areas.
Fiberglass batts will not stop 100% of sound waves, but they will absorb some sounds. The thicker and denser the insulation, the more noise it will absorb.
The STC rating for fiberglass is 39. This isn't the best rating, but it will protect your home from some noise. With fiberglass insulation, you'll likely be able to only hear loud sounds, but they will be muted.
If you want to buy fiberglass insulation, it will cost between $.30 and $1.50 per square foot. This is one of the cheapest insulation materials that you can find.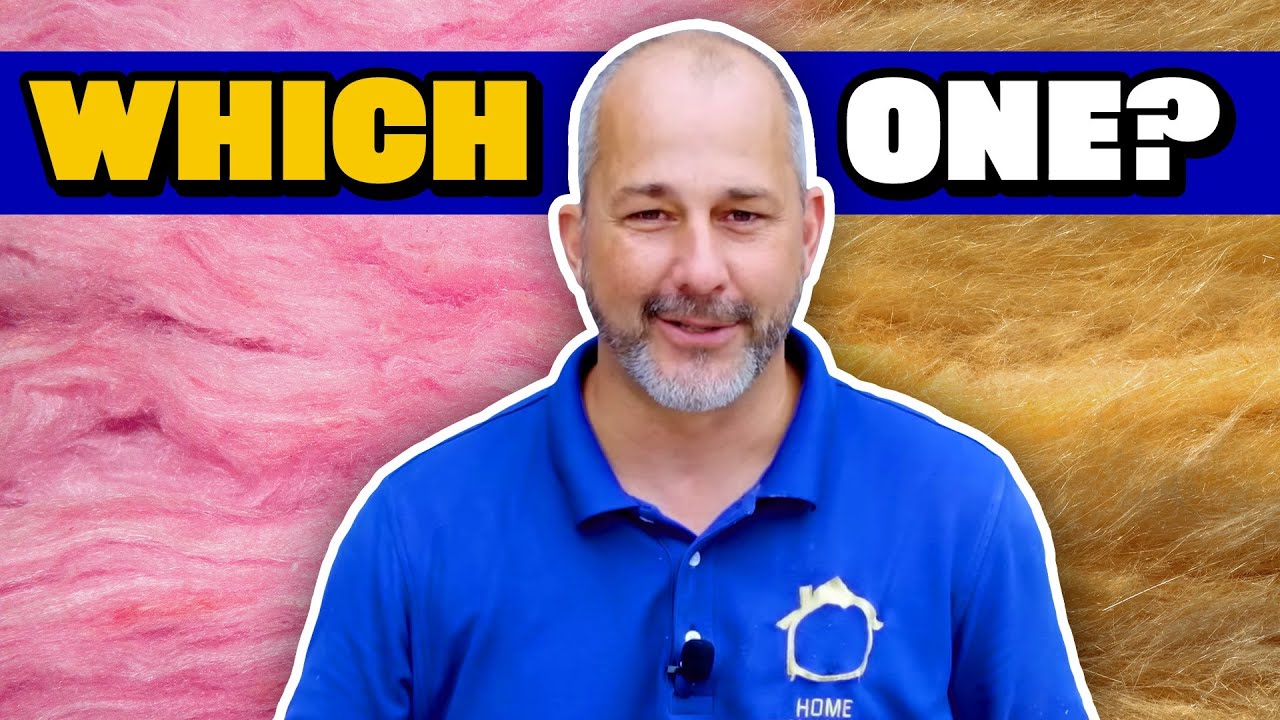 Is Rockwool Better than Fiberglass for Sound?
Although fiberglass insulation is much more popular, rock wool offers many benefits including better soundproofing, waterproofing, and fire resistance.
Rock wool is made out of basalt rock, slag, coke, and recycled stone wool waste. This is three times denser than fiberglass, which makes it much heavier.
The material of mineral wool makes it very resistant to fire and water. Stone wool is naturally hydrophobic, while fiberglass insulation will lose all insulating properties when exposed to water. Because stone wool is waterproof, it won't grow any mold, mildew, or other bacteria.
Stone wool has a very high melting point, so it is naturally resistant to fire. Fiberglass insulation does not offer much protection against fire and burns easily.
Rock wool, or mineral wool, is better than fiberglass in terms of soundproofing. Mineral wool has a higher density so it can trap more air, leading to higher soundproofing performance.
The STC rating for mineral wool is around 45.This is one of the highest STC ratings for any insulation. When installing mineral wool, you can make sure that your living space is protected from bothersome sounds.
However, mineral wool is almost twice the price of fiberglass. Mineral wool costs around $.80 per square foot. Although this material can be expensive, it may be worth the price. Because of the effectiveness of mineral wool, this insulation is quickly rising in popularity.
Is Cellulose Better than Fiberglass for Sound?
Cellulose insulation is made of recycled material, making it one of the most eco-friendly insulation products. Like other insulation, it is used to stop conductive heat flow.
Because it has an STC rating of 44, cellulose insulation performs slightly better at soundproofing than fiberglass. When it is installed on ceilings, walls, and floors during construction, it can reduce the resonance of that surface. This allows sounds to be dampened and deadened.
Cellulose is much more expensive than fiberglass. It costs an average of $1.20 per square foot, whereas fiberglass insulation starts at $.30 per square foot.
What's the Best Batt Insulation for Soundproofing?
1. Owens Fiberglass Insulation
Installing Owens Corning fiberglass insulation into walls, ceilings, and floors will maximize the comfort of your home. This insulation provides heat regulation and acoustical control, ensuring a private, peaceful living space.
Owens Corning designed this product with the healthiest ingredients in mind. Their pink insulation is validated as formaldehyde-free and is GREENGUARD Gold certified. This does not contribute to any harmful products in your home.
The installation process for this fiberglass insulation is very simple. First, measure the size of your wall cavity. Each batt is pre-cut to fit a standard wall space, but you can cut the insulation to fit your needs.
Press the insulation into the wall space. Check the edges to ensure a snug fit. There should be some extra material around the edges, creating a friction fit. The insulation shouldn't be compressed, as this could impact its effectiveness.
You can easily cut the insulation to have a custom fit around any obstructions like electrical boxes. You'll find that even when cut, this insulation won't create much dust. You won't have to worry about cleaning up a big mess after this project.
With Owens Corning fiberglass insulation, you can enjoy a quiet, comfortable, and healthy home. Additionally, this product was made with 100% renewable energy, so you are contributing to a healthy planet as well.
Features:
15 inches wide, 32 feet long
Thermal and acoustic control
Excellent stiffness and recovery

Ideal for 2×4 walls

GREENGUARD Gold certified
We Like:
Easy to install
Great heat regulation
Good value for the price
Doesn't cause skin irritation
We Don't Like:
Paper backing may arrive bunched or wrinkled
Slightly expensive for fiberglass insulation
Some odor
Some rolls were crumpled and paper backing was torn
2. Roxul Mineral Wool Insulation
If you were looking for cost-effective insulation with great performance ratings, Roxul mineral wool is a decent choice. Their acoustic mineral wool insulation is well known for its ability to soundproof, as well as resist water and fire.
This mineral wool by Roxul is lightweight but dense enough to offer superior fire resistance and sound control. Because the melting point for stone wool is so high, you won't have to worry about it contributing to any fires.
Roxul's mineral wool has a low thermal conductivity. When installed in your home, you will be able to avoid extreme cold or heat. This insulation allows your living space to be a comfortable temperature year-round.
Because it is resistant to moisture, mineral wool insulation will never rot or allow mildew, fungi, or bacteria to grow. Unlike fiberglass insulation, mineral wool is hydrophobic which increases its lifespan and maintains the health of you and your family.
This insulation is very versatile, so you can even use it to spot treat finished walls. When wrapped in canvas and mounted on a wall, Roxul insulation can improve internal sound quality, leaving you with a sound-deadened room for media rooms, recording studios, or podcasting rooms.
Features:
48-inch x 24-inch x 2-inch pieces
Pack of 6 pieces
Provides acoustic insulation
Water-resistant
Fire-resistant
We Like:
Significant noise reduction
Can be used on finished and unfinished walls
Cost-effective
Effective in sound treating finished walls
We Don't Like:
Might cause skin irritation
Doesn't come with any adherent
3. Rockwool Safe 'n' Sound
Another stone wool insulation with highly rated effectiveness is the Rockwool Safe 'n' Sound stone wool batt. Whenever you need better acoustical performance or fire resistance, you can install this insulation for the best results.
Rockwool stone wool insulation is typically used in interior partitions of residential wood and steel stud construction. You can use this material to insulate the walls and ceilings of basements, media rooms, home offices, bedrooms, living rooms, and much more.
Although this material is very dense, it is also lightweight. This makes it incredibly easy to install. You can cut any stone wool batt to your specifications and place it wherever it's needed.
Because this stone wool can stand temperatures up to 2150 degrees Fahrenheit (1177 C), it will never contribute to the spread of fire. Unlike other insulation, stone wool does not produce smoke or actively spread open flame. This adds valuable protection to any home.
Safe 'n' Sound stone wool has a friction fit into any unfinished wall spaces. This allows it to dampen sound waves, creating a barrier between you and any unwanted noise.
Rockwool insulation is also an environmentally friendly option. Its material was GREENGUARD Gold certified, so your home will have a healthier indoor environment after installation.
Features:
Noise reduction and sound absorption
15 1/4 inch batt sizing
Lightweight and easy to cut
Can be applied to the walls and ceilings of any room
GREENGUARD Gold certified
We Like:
Easy installation process
Excellent sound absorption
Great value for the cost
We Don't Like:
Might cause skin irritation if installed without gloves
Doesn't block 100% of sounds
Might cause messy flakes or dust during installation
Final Thoughts
If you want an inexpensive insulation that will have some soundproofing properties, fiberglass is a great option. This material is cheap, easy to install, and has an STC rating of 39.
For better soundproofing options, try mineral wool or cellulose insulation. Both of these are more expensive but have higher STC ratings. When achieving a noise-free home, either of these choices could be worthy investments.
RECOMMENDED FOR YOU
Fiberglass insulation is a popular choice because it is cost-effective and easy to install. However,…
Fiberglass insulation is a popular choice because it is cost-effective and easy to install. However,…
Fiberglass insulation is a popular choice because it is cost-effective and easy to install. However,…