Best Insulation For Soundproofing
By Gregory A Seely ~ Updated 18 November 2021
As an Amazon Associate I earn from qualifying purchases
To achieve a comfortable and quiet living space, it's important to use the most effective insulation. Great insulation can decrease airflow, reducing the amount of noise that enters your home.
Let's talk about the best insulation for soundproofing.
The is guide will help you get your soundproof Insulation sorted. Its important to note that even the smallest of gaps will still allow sound in, undoing your hard work. For these tight spots, be sure to pick up some soundproofing spray foam for existing walls.
Control the Air Flow
Although insulation is commonly used to regulate temperature, it can also reduce noise. Insulation can absorb vibrations and decrease airflow, which is ideal for soundproofing.
The best type of soundproofing insulation will be able to stop airflow from moving between spaces. This is because sound waves travel through the air, so controlling airflow will also control noise levels.
After installing insulation in the walls, ceilings, and floors of your home, you'll find that both airborne and impact noise is significantly reduced. Sound waves won't be able to easily travel through this sound barrier.
R-Value Vs. STC Value
The success of all insulation products is usually measured using r-value. In the United States, this is the standard measurement to determine which insulation is the best, but this method has some flaws.
R-value calculates how well a barrier can resist the conductive flow of heat. Although this seems like an accurate measurement, many factors can change its result.
When the r-value is calculated, it is measured through an artificial lab environment. This does not have the same conditions as a real home, so this r-value is flawed.
Actual homes are not completely sealed off, leaving holes in the exterior that allow air to be conducted inside. Because this allows air movement around wall insulation, this completely changes the r-value.
If two products have the same r-value, they might not perform the same. This is why the STC value is more indicative of an insulation's performance level.
Sound Transmission Class, or STC, is a rating of how well a certain barrier blocks airborne sound. With an STC rating, you can know how many decibels are reduced with insulation.
It is commonly used to calculate the soundproofing effectiveness of walls, ceilings, floors, windows, doors, and interior partitions. With a higher STC rating, insulation is more likely to block sounds.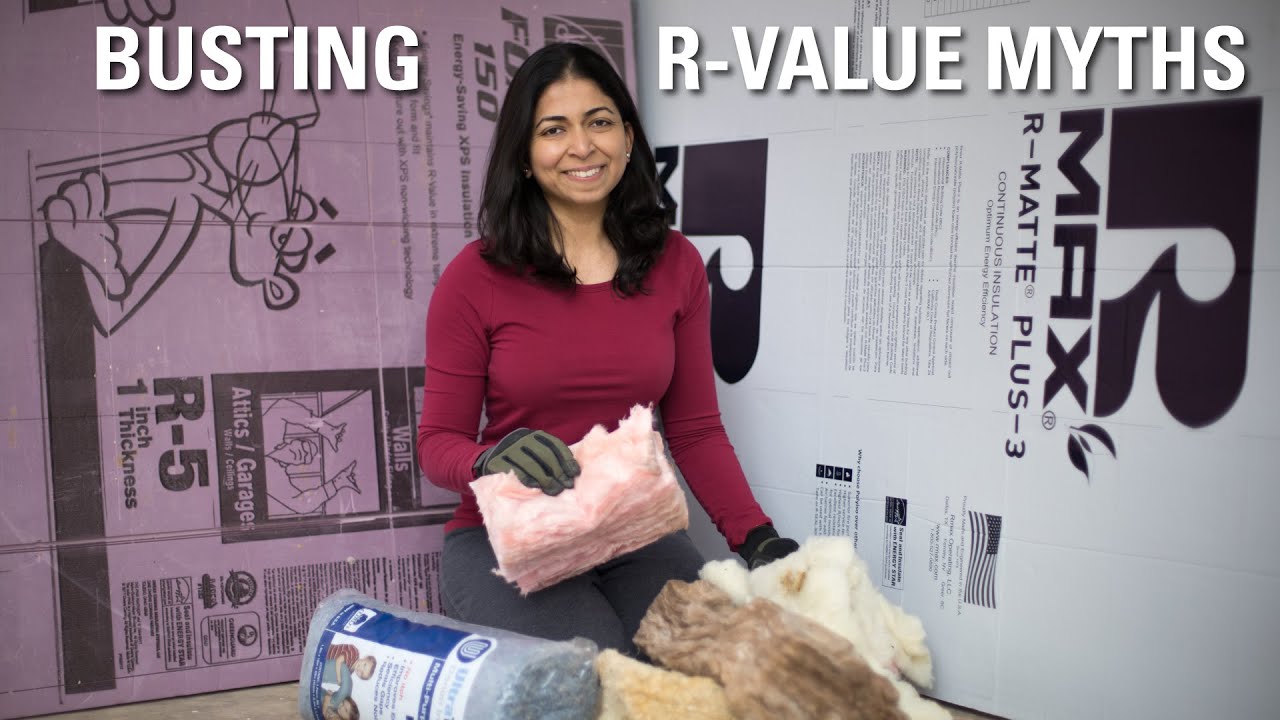 Types of Insulation
Batt Insulation
The most common type of insulation comes in batts or rolls. These are made from flexible fibers and are more widely available than other insulation. Fiberglass is the most popular type of batt insulation, but you can also find mineral wool, plastic fibers, and natural fibers.
Batt insulation is best used for unfinished walls, floors, and ceilings. It is the best option for insulating walls, as it was designed to be easily installed between unfinished frames.
Fiberglass insulation is made from extremely fine glass fibers. It is the most common type of batt insulation. Fiberglass also has an STC rating of 36, which means it will cause loud speech to be muted.
Mineral wool is available as rock wool or slag wool. Rock wool contains natural materials like basalt, whereas slag wool is made from blast furnace slag. It is used less often than fiberglass but is great for insulating exterior walls, basements, and crawl spaces.
Compared to fiberglass insulation, mineral wool has a much higher STC rating. With an STC value of 45, loud sounds can barely be heard through this insulation.
If you're looking for the cheapest insulation, you can't go wrong with fiberglass insulation. Fiberglass is the most common type of batt insulation and is also affordable.
Fiberglass insulation only costs around $.30 to $1.50 per square foot. If you install this insulation in a 500 square foot area by yourself, it will likely cost from $150 to $700.
Although mineral wool has a higher STC value, it is much more expensive. It costs from $1.40 to $2.10 per square foot.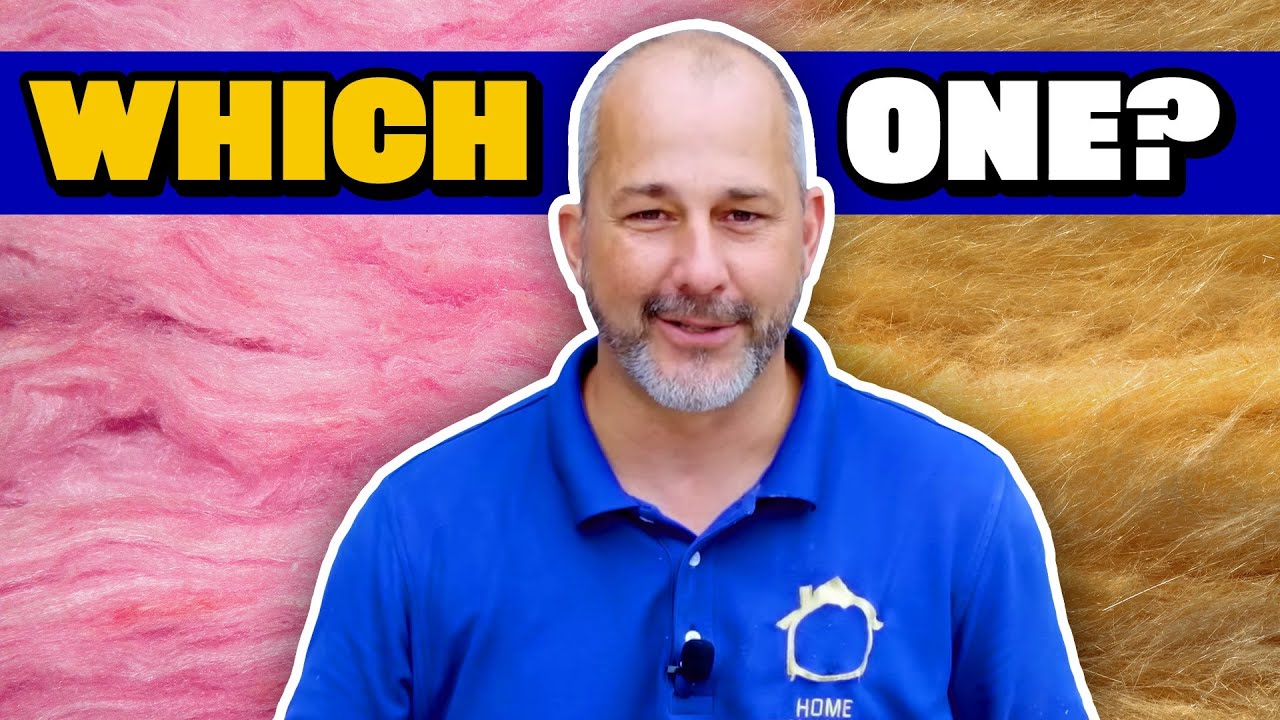 Blown / Foam Spray
Spray foam insulation is made from polyurethane or liquid latex foam. When it is sprayed onto a surface, it will expand and fill any gaps. It can be used for big or small insulating jobs. You can buy a spray can of this insulation to seal small areas.
Spray insulation is ideal for sealing gaps around doors, vents, and windows. However, it is also used to insulate large spaces. Spray foam insulation is a great choice for reaching oddly shaped areas that are difficult to fill.
Spray foam can have many benefits because of its easy installation process. It sets quickly, can be trimmed, painted, or stained after installation, and is great for DIY projects.
The STC rating for spray foam insulation is about the same as fiberglass insulation. Open-cell spray foam performs better than closed-cell, having an STC rating of 39.
The cost of spray foam insulation varies based on the type of foam used. Open-cell spray foam is better for soundproofing and costs less than closed-cell spray foam.
Closed-cell foam costs from $1.25 to $1.50 per square foot. Open-cell foam is a little cheaper, costing $1 to $1.20 per square foot. For a professional installation of spray insulation, it could cost as much as $2,400 for a 1,600 square foot home.
Because it is more expensive than batt insulation, it is more commonly used for smaller areas. To save on costs, it's best to use spray foam insulation on attics, crawl spaces, and exterior wall framing.
Best Insulation For Noise Reduction
1. Owens Corning R-19 Faced Fiberglass Roll
Owens Corning fiberglass insulation is ideal for having a quick and easy installation process. This insulation was designed to be hassle-free with fast, but precise results.
This pink insulation comes in 10 batts which are each 24 inches by 96 inches. You can cut and split each piece, as it recovers easily and creates less dust. With advanced fiber technology, you won't have to shake or fluff the insulation before installation.
PINK Next Gen fiberglass insulation was specially made with safe, proven ingredients. This ensures that you can install each batt comfortably without worrying about harmful materials.
You'll find that this pink insulation absorbs noise, creating a more peaceful living space. It will also mitigate moisture issues, add fire resistance, and regulate heat.
With a comfortable installation process and no cleanup, the Owens Corning fiberglass batts are like no other insulation. It delivers an exceptional performance in soundproofing, moisture control, and heat regulation that will allow you to feel satisfied with your safe, quiet home.
Features:
Advanced fiber technology recovers quickly without creating dust
Absorbs noise
Batt size: 8 feet x 6.25 inches x 24.25 inches
One batt covers 128 square feet
Applied on wood and metal-framed walls, floors, and ceilings
Owens Corning states that their fiberglass insulation has an STC rating of 49 if installed with one layer on each side. With one layer on one side and two layers on the opposite side, you can increase the STC rating to 52.
One batt of pink insulation costs around $935 and will cover 128 square feet.
2. ROCKWOOL Safe 'n' Sound
ROCKWOOL Safe 'n' Sound is a stone wool insulation that provides noise reduction and sound absorption. It is commonly used in interior partitions of wood and steel stud constructions. When installed in these areas, it can increase fire resistance and improve the acoustical performance of a room.
You can use this stone wool insulation in walls, ceilings, and floors. Each batt is easily cut to offer a friction fit into any surface. Because it is lightweight, the installation process is hassle-free.
Each bag of Safe 'n' Sound insulation can cover 59.7 square feet. This can effortlessly cover any room including basements, media rooms, home offices, bedrooms, laundry rooms, and more.
ROCKWOOL insulation is Greenguard gold certified, which means that it is effective in contributing to healthier indoor air quality. This material was made to be a healthy, environmentally-friendly choice for soundproofing a room.
Features:
Made of eco-friendly stone wool
Reduces transmission of sounds
Fire-resistant and water repellent
Bag covers 59.7 square feet
Bag size: 4 feet x 16 inches x 24 inches
On single stud interior walls, ROCKWOOL insulation has an STC rating of 45. On ceilings and floors, this increases to 50.
One bag of this insulation will cover 59.7 square feet and costs around $57.
3. Roxul Mineral Wool Insulation
ROXUL mineral wool insulation is lightweight but still offers great sound control. This product can be applied in perimeter gaps between concrete flooring, exterior walls, ceilings, and around pipes and duct openings.
After installing this insulation, your home will be more protected against potential fires. ROXUL insulation provides maximum resistance against fire and can be beneficial in perimeter fire containment.
Mineral wool insulation is non-combustible, with a high melting point. When exposed to open flame, it will not smoke or spread fire.
It can also be very effective in resisting moisture. ROXUL mineral wool maintains its great insulation properties by not absorbing any water. Because of this, it won't grow mildew or bacteria over time.
ROXUL mineral wool insulation is a great soundproofing material, offering acoustic insulation. Although it is primarily used inside walls, each rigid board of this insulation works well in making acoustic panels and bass traps. This way, it can soundproof a room in multiple areas.
Features:
6 pieces of rigid mineral wool
Board size: 48 inches x 24 inches x 2 inches
Resistant to water and fire
Acoustic insulation
Roxul mineral wool provides an STC rating of 45. It will do a great job of absorbing mid to high-frequency sounds.
This type of insulation costs $.50 per square foot. This is cheaper than rock wool, costing only $320 for 640 square feet of coverage.
4. GREAT STUFF Window and Door Insulating Foam
If you need quickly forming insulation, GREAT STUFF makes a great solution. Their window and door insulating foam can quickly and cleanly make airtight seals. When you need insulation between framework and rough openings, this sealant can be very effective.
GREAT STUFF sealant is a minimally expanding foam that will remain soft and flexible even after curing. When applied between surfaces, it will form an airtight and water-resistant seal that will last a long time.
The application process for sealing windows and doors with this insulating foam is very quick and easy. You simply have to prep the area, shake the can for 60 seconds, insert the smart dispenser, turn the can upside down, and spray the product into any gap.
You won't have to worry about any messy cleanup. With GREAT STUFF insulating foam, you can wipe away any overfill with a foam cleaner.
Features:
Creates an airtight and water-resistant seal
Expands and contracts with weather changes
Tack-free in 15 minutes
Foam is paintable, stainable, and sandable
Flexible after curing
5. Loctite Foam Sealant
For a general-use foam, Loctite foam sealant is a great choice. You can apply this foam to any cracks or gaps around the house. Whether you need extra insulation around wiring, ductwork, attic hatches, or under baseboards, Loctite foam sealant can do the job.
Loctite foam sealant has a polyurethane-based formula that will insulate any crack up to one inch. If used properly, it can form a quick but durable seal. This will create a barrier against water, heat, and even sounds.
Although it is a high-density foam, Loctite sealant is also flexible. It will bond to all types of building materials and can withstand movement over time.
Features:
Uniform cell structure that keeps out air, moisture, and pests
Strong adhesive bond to wood, metal, stone, brick, PVC
Resistant to UV rays and other elements
Fills gaps up to one inch
Sandable and paintable
6. Foam It Green 602 Closed Cell Insulation Kit
Foam It Green makes a spray foam insulation kit that is fully equipped with enough foam to cover 602 square feet. There will be two containers, one having isocyanate and the other containing polyamines. These are combined to produce a foam that is great for insulation projects.
The formula of this foam creates a Class 3 vapor retarder, making it a great option to control airflow. When airflow is blocked, fewer sounds can enter a room. This foam can also create a barrier against fire and moisture.
When using your Foam It Green insulation kit, make sure that the foam has the consistency of shaving cream. It should be a light green color and will expand after a few seconds.
This foam will be dry to the touch in less than a minute. Because of this, it's necessary to apply the product to the surface quickly and smoothly.
With Foam It Green insulating foam, you can seal your home from sounds, adding extra insulation against unwanted heat and other elements.
Features:
Two containers include isocyanate and polyamines
Creates a barrier against air leaks
602 square feet of 1-inch thick foam
Reliable spray gun system
Resistant to mold and pests
Best Insulation For Soundproofing Walls
The best way to soundproof walls is by installing great insulation inside the wall and then filling any external gaps around windows and doors.
We'd recommend using either fiberglass, stone wool, or mineral wool insulation for the internal insulation. Any of the first three options on this list would be effective in stopping sounds from entering through an otherwise hollow wall.
Next, use spray foam insulation around windows and doors to seal air leaks. We'd recommend either GREAT STUFF, Loctite, or Foam It Green.
Best (and Cheapest) Fiberglass Insulation For Soundproofing
Fiberglass insulation is the most popular method for insulating walls, ceilings, and floors. This is because of its low cost and high effectiveness.
If you are looking for great, inexpensive fiberglass insulation, we'd recommend the Owens Corning R-19 Faced Fiberglass Roll. With this, you can cover 128 square feet with one batt that costs $935.
Best Insulation For Sound and Heat
For insulating against both sounds and heat, one of the best options is Roxul mineral wool. This material is great at absorbing high frequencies and regulating internal temperature.
This rock wool can stop up to 80% of airborne frequencies. When placed in between wall studs, you can ensure that your home stays quiet and comfortable.
Final Thoughts
If you are constantly bothered by outside noise in your home, there are many solutions available to you. One effective method is finding the right insulation for your walls, ceilings, and floors. Fiberglass and mineral wool insulation are great choices for reducing noise levels in your living space.
Additionally, you can fill any gaps around your windows and doors. Spray foam insulation can be an effective way to control airflow and also prevent noise.
RECOMMENDED FOR YOU
To achieve a comfortable and quiet living space, it's important to use the most effective…
To achieve a comfortable and quiet living space, it's important to use the most effective…
To achieve a comfortable and quiet living space, it's important to use the most effective…